Fraternity & Sorority Life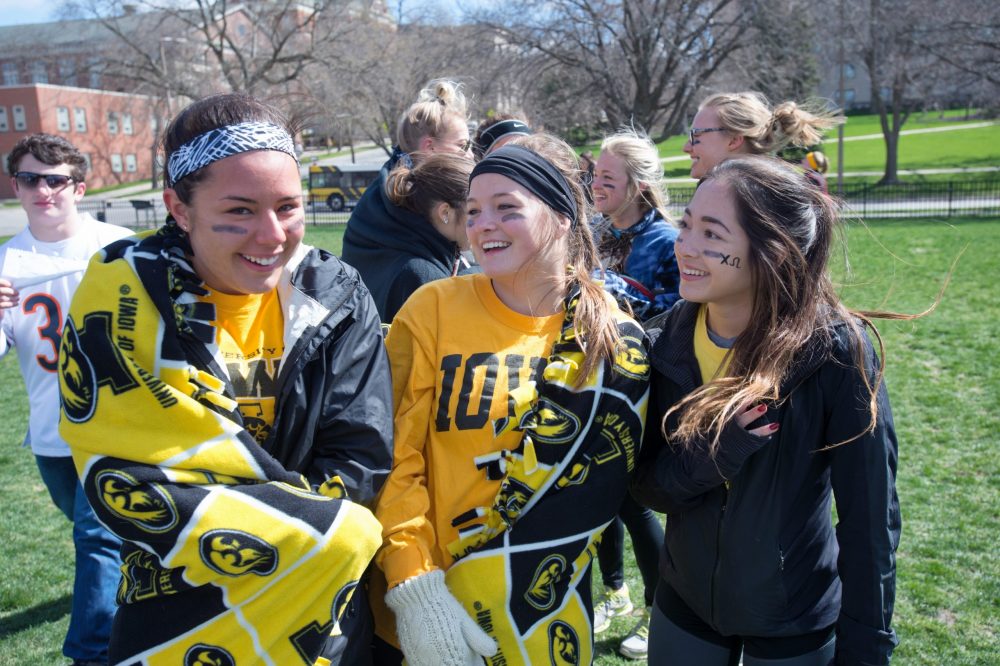 The Fraternity & Sorority Community (FSL) at the University of Iowa has a rich legacy, dating back to 1866. Now, over 150 years later, FSL is proud to represent 15% of the undergraduate population as members of our 45 fraternities and sororities.
The Fraternity and Sorority Life Programs community is rooted in creating an environment where students can belong, serve, lead, thrive, and succeed. These values are what drive FSL programs and activities on campus.
National statistics show members of fraternities and sororities get better grades and are more likely to persist to graduation as well as graduate on time compared to all undergraduate students.
There is a fraternity or sorority for every student at the University of Iowa and we encourage you to find one that reflects your values and interests. It's important to understand the financial obligations, as well as the academic and behavioral requirements, of membership in a fraternity or sorority. These can be found by talking with current members, checking out the Student Guide and the Family Guide, and exploring our website.
How to Get Involved
If you are interested in learning more about individual chapters of fraternities and sororities on campus, or the recruiting process, explore the Fraternity and Sorority Life Programs website.