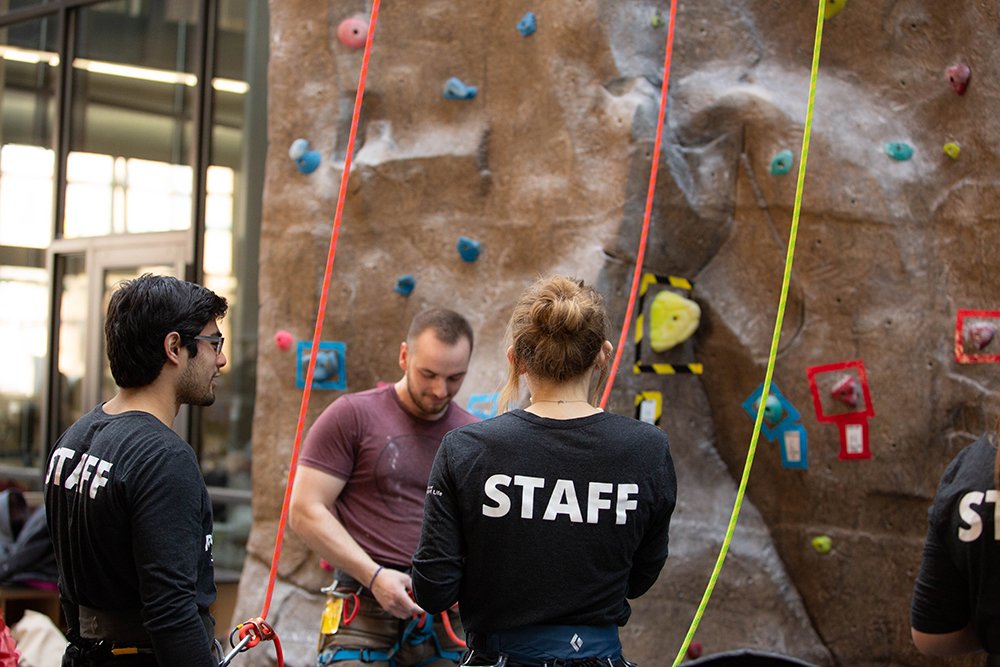 Having a job on campus can help you with the development of transferable skills, personal growth, leadership, networking, and a sense of belonging while being a student at the University of Iowa.
Over the last 10 years, student employees at the University of Iowa have proven to perform better academically and graduate at a higher rate than their non-working peers.
The time management, organizational, communication, and problem-solving skills learned on the job, along with the increased connection to campus, helps provide value beyond the bi-weekly paycheck, to prepare you for your professional future.
For more information, regarding student employment on the University of Iowa campus, check out the Student Employment Programs' website.
Student Testimonial

How to Get Involved
The Pomerantz Career Center has positions posted online all year long on Handshake. These postings include part-time and Work-Study jobs, as well as community non-profit and government employers offering Work-Study jobs.
The Division of Student Life is the largest student employer on campus and employs around 2100 students each academic year. Positions within the division can be found on the Student Life Jobs website.