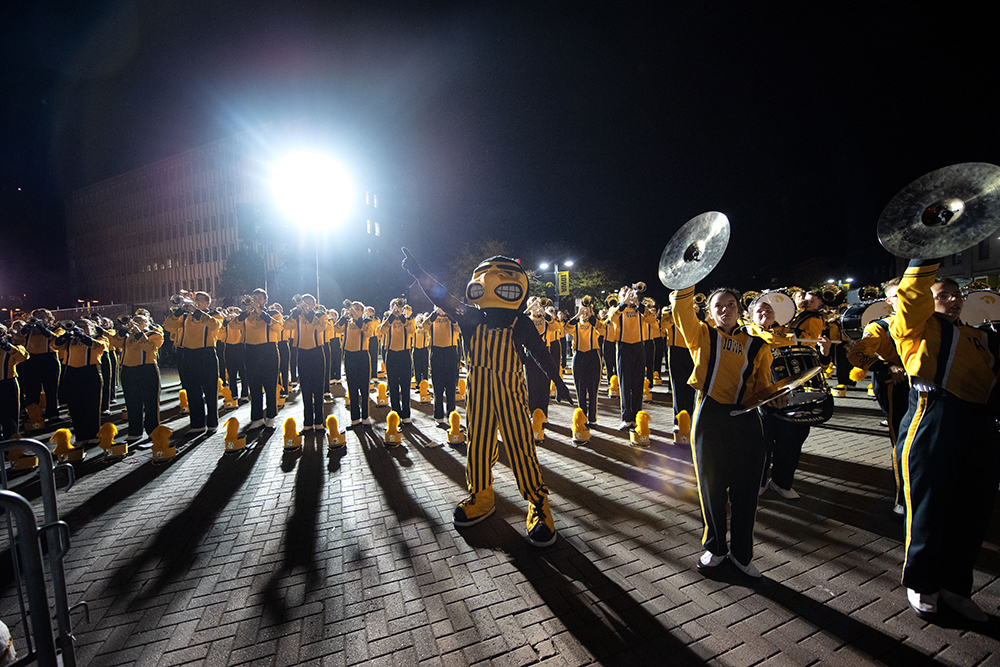 Part of the University of Iowa's definition of student success is "becoming an effective leader."
During your time here, you will have opportunities to lead others in a team or group setting or lead yourself towards your goals and future.
All of these experiences provide you a chance to learn about your personal leadership style, while also putting to practice and developing different leadership skills.
With so many diverse ways to get involved and lead, you might do this through a leadership class, leading in a student organization, or as part of an on-campus job like serving as a Resident Assistant. Any of these opportunities will help you grow and develop to be a better student, employee, leader, and Hawkeye.
Student Testimonial
How to Get Involved
Learn more about the University's Leadership Certificate program. These courses are a great structured way to learn about and practice leadership concepts.
Start getting involved as a leader across campus by scheduling an Engagement Advising Appointment. Through these one-on-one advising appointments, you will be able to construct a leadership development plan and get connected with networks, mentors, and programs that can help you achieve your goals.
You can also make an appointment with a career advisor in the Pomerantz Career Center to discuss other leadership opportunities related to your major and career goals.